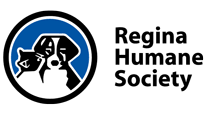 The We Act Team at Ecole Wascana Plains is working on a project for January to help the Humane Society by making toys for the homeless cats and dogs that live in the shelter.  This project is called Operation Happy Socks. For this project, we are going to make toys out of socks:  catnip toys for the cats and tennis ball toys for the dogs. This operation will take place during the whole month of January.  
In order to help us with this project, we are asking our Bison families to please donate any old, mismatched socks, towels, tennis balls or catnip.  There will be a donation box by Mrs. Rostad's office to collect these items.  Please bring them to school as soon as you are able.  
If you and/or your child would like to help make the toys for the shelter animals, we will be making them after school during the last week of January. We Act team members will be going to each classroom with a sign up sheet and a parent permission form to stay after school one evening.  
The Humane Society suggests that these toys are needed and much appreciated.  
Thank you.               
Quynn, Freya, Zarinda and Ella
WE ACT Committee Members & Mme Rincker