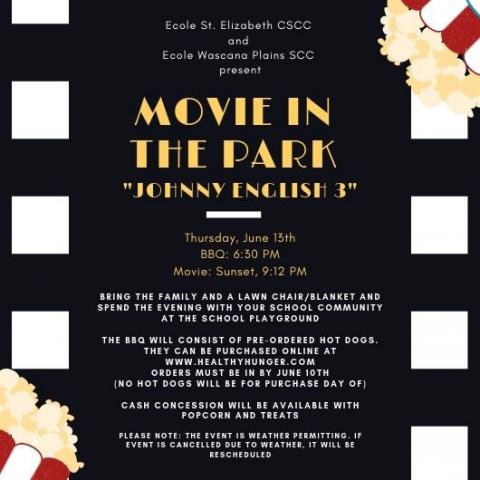 Thursday, June 13th @ 6:30
Bring the family and a lawn chair/blanket and spend the evening with your school community at the school playground.
The BBQ will consist of pre-ordered hot dogs that can be purchased online at www.healthyhunger.com.  Orders must be in by June 10th. No hot dogs will be purchased on the day itself.
There will be a cash concession for popcorn, drinks, and treats.
If the weather doesn't cooperate the event will be canceled.