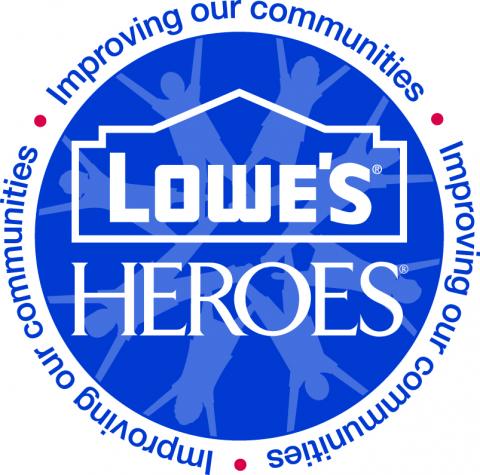 Since their inception in Canada, Lowe's has actively supported various national and local causes to help strengthen the communities in which they operate. But it's more than writing cheques. It means lending a helping hand in times of need. They do that with the help of Lowe's Canada Heroes.
Each year, Lowe's employees team up to provide hundreds of hours of support to local communities as part of the Lowe's Canada Heroes employee volunteer program. The store-wide program encourages employees to work together, adopt a volunteer project with a local nonprofit organization or public school, and make a difference.  This year our local Lowe's have chosen our new school playgrounds!
How you can help
During the dates of April 17 - May 17 visit your local Lowe's Canada store to donate $2.00 at checkout in support of the Lowe's Canada Heroes program. 100% of all proceeds will stay in the community and support a local cause. Lowe's Canada will match 50% of all funds raised through the in-store fundraising campaign up to a maximum of $2,000 per store. The Lowe's Canada Heroes store-led community improvement projects commence in May and run through November annually.
At Lowe's, it's not just about home improvement. It's also about community improvement. 
Donations can be made at both Lowe's locations: Harbour Landing & Northgate Mall
These donations will support the Ecole Harbour Landing, Ecole Wascana Plains and Plainsview School Playground fundraiser!